Best Cities for Job Seekers in Ohio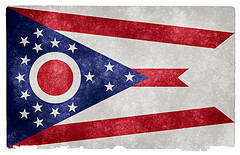 by Jaime Ortiz on January 21, 2014
Written by Maggie Clark
http://www.nerdwallet.com/blog/2014/best-cities-job-seekers-ohio/
For job seekers in Ohio, there's a chance to flourish in next-generation manufacturing using technologies like 3-D printing or innovate with careers in cybersecurity or IT. After years of large-scale layoffs due to outsourcing traditional manufacturing jobs, Moody's Analytics projects that Ohio will grow 76,420 jobs in 2014 in fields like health care, education and skilled trades. NerdWallet crunched the numbers to find the best cities for job seekers in Ohio.
We found the best places for job seekers in the state by asking the following questions:
Is the city growing? We assessed growth in the working-age population, ages 16 and older, from 2009 to 2012 to ensure that the city was attracting workers and exhibiting a trend of upward population growth.

Can you afford to live in the city comfortably? We measured a city's median household income to see if workers made a good living. We also analyzed the monthly homeowner costs, including mortgage payments, to see if the city had a reasonable cost of living.

Are most people employed? We looked at the unemployment rate.
For more information, check out our cost of living calculator here.
1. Marysville
Our top-ranked city is home to the lawn and garden company Scott's Miracle-Gro, and it's not a miracle that people are flocking to Marysville. The city, located northwest of Columbus, grew by 21.8% between 2009 and 2012, according to U.S. Census data crunched by NerdWallet. They're coming for jobs at Veyance Technologies, Inc., which manufactures and markets engineered GoodYear rubber products such as tires and conveyor belts, or for jobs at the Nestle R & D, Inc. labs where researchers create new chocolates and coffees.  Job seekers here can get job training and career counseling at the Employment Resource Center of Union County, which offers career counseling, interview preparation and access to computers and office equipment for coordinating a job search. For Marysville residents who decide to forego the job search and start their own business, the Marysville Entrepreneurial Center offers support to start-up companies. Job seekers can also tap into OhioMeansJobs, an online portal where job seekers post resumes and businesses find applicants, or OhioMeansSuccess, a one-stop-shop for adults interested in more job training or going back to school.
2. Dublin
This growing inner-suburb of Columbus offers high-paying jobs and has the lowest unemployment rate of any city in the state at just 4.9%, according to our data analysis. It's home to Nationwide Insurance, Cardinal Health pharmaceuticals, Express Scripts and Fiserv Corporation, an online bill payments service provider. For the tech-savvy, the city's DubLink partnership fitted the area with 100 miles of optical fibers and 24 miles of Wi-Fi, making it one of the top seven cities in the world for broadband internet, according to a ranking from the Intelligent Community Forum. Job seekers here are lucky — there are lots of resources to help them out. The Center for Workforce Development Division of Columbus State Community College offers job seekers a chance to update their skills both in person and online. The Dublin Chamber of Commerce also offers a custom job board with job listings from its 1,100 local members. And for veterans, Halcyon IT consulting offers jobs and ongoing workplace support for veterans interested in working in the IT field.
3. Findlay
As the county seat of Hancock County, Findlay has a small-town feel with big-time help for job seekers. The 10 largest companies in the county, including Whirlpool, Cooper Tire & Rubber and Cascade, have partnered with the Hancock County Workforce Investment Board to offer Access Point, an online portal where job seekers can submit applications to work for any and all of the employers. Job seekers can apply on their home computers or at access points at the JOBSolutions Center in Findlay or other locations around Hancock County. Residents can also update their job skills through classes at Owens Community College's Workforce and Community Services department or get an advanced degree from the University of Findlay. The median household income in Findlay is the lowest of our top 10 cities at $43,101 per year, but the monthly homeowner cost, at just $1,161, is among the lowest in the state.
4. Troy
Located about 20 miles north of Dayton, Troy grew by almost 14% from 2009 to 2012 and offers a quaint downtown, concerts events at the nearby Hobart Arena and weekly farmer's markets all summer long. Troy is home to F&P America, Clopay Building Products and ConAgra Foods, which employ residents in manufacturing jobs. New job seekers have a strong support network in Troy — the Troy Area Chamber of Commerce recently sponsored a job fair and career day for local businesses to connect with skilled workers. The Job Center of Miami County, located in Troy, offers a "career one-stop" center, where job seekers can work on interview skills, get career counseling and learn how to pitch themselves to employers. And nearby Dayton offers loads of resources, including classes at the Ohio Medical Career Center, which offers low-cost training for in-demand health care jobs.
5. Upper Arlington
Packed with parks, tree-lined streets and smart people, Upper Arlington is a great place for job seekers and residents alike.  It's just a five minute drive from The Ohio State University, and downtown Columbus is only 15 minutes away. This isn't the first time Upper Arlington has been featured in a NerdWallet study — it also ranked #8 on our list of most educated cities in America. The city has one of the highest median household incomes of our top 10 cities at $95,588 per year, and the unemployment rate is 5.1%, one of the lowest. To help job seekers, the Central Ohio Workforce Investment Corporation offers a "Work Place Central One-Stop" resource center for job seekers to research job markets, attend job training classes and use office supplies including fax machines and copiers. Columbus has many options for job training, including the Per Scholas program that provides access to free technology training and job placement for people from underserved communities. Additionally, The Ohio State University offers online classes aimed at working adults looking to update their career skills.
6. Perrysburg
In the upper northwest corner of the state, Perrysburg offers good schools, parks and good jobs for the thousands of people flocking to the city. Perrysburg grew by 17.5% from 2009 to 2012, according to data crunched by NerdWallet. It's home to the global headquarters of O-I Glass, which designs and manufactures glass containers. Perrysburg job seekers can get loads of help with their job searches at The Source Northwest Ohio in nearby Toledo, which offers one-stop career services and job training. The Source was recently selected as one of 16 county job centers in the nation for a pilot career-matching program created by ACT, Inc., which also writes the popular college entrance exam. The median household income is on the higher end of our top 10 at $69,341 per year, and monthly homeowner expenses are on the lower end at $1,648 per month.
7. Hilliard
Located just a few miles from our other top picks of Upper Arlington and Dublin, Hilliard residents have a lot of reasons to be optimistic about their job prospects. The area has a low unemployment rate at 5.1% and a median household income of $83,246 per year. The Career Transition Institute in Columbus offers job seekers in Hilliard and other Columbus-area communities free workshops on resume-building, networking, filling out applications and interview skills.
8. Grove City
About 20 miles from Hilliard, Grove City offers a slower pace of life, with quick access to Columbus. The city is home to the regional distribution centers for Wal-Mart, Gap Inc. and FedEx Ground and hosts both the headquarters of the Toosh Corporation, which manufactures zirconia powder used in dry-cell batteries, and Horton Emergency Vehicles, which manufactures ambulances. Job seekers here have access to whole Columbus region for job help, including resources from the Columbus 2020 economic development initiative, which offers a comprehensive list of every workforce development initiative, career and technical school, and college or university in the region.
9. North Ridgeville
This western Cleveland suburb offers parks, the annual North Ridgeville Corn Festival and access to nearby Lake Erie. It's home to Lorain County Community College's University Partnership Ridge campus, which offers job training for careers in software development, engineering, business IT, health care and digital forensics in a brand-new facility. Students can also earn certifications in advanced digital forensics for jobs with Northeast Ohio Forensic Data Recovery, located in town. Job seekers can also take classes on raising specialty crops and train for work as a paramedic or entrepreneur through the Lorain County Joint Vocational School in nearby Oberlin.
10. Beavercreek
This city is the largest community of our top 10 cities for job seekers and one of the smartest: 48.7% of residents had bachelor's degrees, according to the U.S. Census Bureau. Those degrees come in handy for jobs at Beavercreek's top employer, MacAulay-Brown, an advanced engineering and national security specialist with contracts with the U.S. Department of Defense. Beavercreek's brightest also work at Northrop Grumman, Science Applications International Corp., and Riverside Research. These jobs put Beavercreek's median household income at $74,533 per year. Job seekers looking for careers at local technology and intelligence firms can take classes at the non-profit Advanced Technical Intelligence Center in nearby Dayton. Sinclair Community College, also in Dayton, also offers online career coaching for job seekers interested in finding out local wages, job projections and qualification needs.
| Rank | City | Working-Age Population Change (%) | Median Household Income ($) | Median Monthly Homeowner Costs ($) | Unemployment Rate (August 2013) (%) | Overall Score |
| --- | --- | --- | --- | --- | --- | --- |
| 1 | Marysville, Ohio | 21.8 | 56,430 | 1,588 | 5.8 | 75.6 |
| 2 | Dublin, Ohio | 8.4 | 114,183 | 2,400 | 4.9 | 68.0 |
| 3 | Findlay, Ohio | 9.4 | 43,101 | 1,161 | 5.4 | 67.2 |
| 4 | Troy, Ohio | 13.7 | 50,403 | 1,161 | 6.7 | 65.9 |
| 5 | Upper Arlington, Ohio | 5.9 | 95,588 | 2,181 | 5.1 | 63.5 |
| 6 | Perrysburg, Ohio | 17.5 | 69,341 | 1,648 | 7.3 | 64.7 |
| 7 | Hilliard, Ohio | 3.3 | 83,246 | 1,806 | 5.1 | 62.7 |
| 8 | Grove City, Ohio | 7.5 | 65,429 | 1,553 | 5.8 | 62.8 |
| 9 | North Ridgeville, Ohio | 7.4 | 66,313 | 1,454 | 6.1 | 62.3 |
| 10 | Beavercreek, Ohio | 8.4 | 74,533 | 1,647 | 6.3 | 61.7 |
| 11 | Green, Ohio | 9.2 | 61,900 | 1,575 | 6.2 | 61.7 |
| 12 | Mason, Ohio | 4.4 | 83,608 | 1,868 | 5.5 | 61.1 |
| 13 | Sidney, Ohio | 5.2 | 44,024 | 1,056 | 6.0 | 61.0 |
| 14 | Westlake, Ohio | 6.1 | 74,008 | 1,804 | 5.7 | 60.8 |
| 15 | Delaware, Ohio | 6.0 | 57,268 | 1,470 | 5.8 | 60.8 |
| 16 | Strongsville, Ohio | 4.0 | 76,396 | 1,746 | 5.6 | 60.2 |
| 17 | Wadsworth, Ohio | 5.4 | 57,150 | 1,371 | 6.1 | 59.6 |
| 18 | Westerville, Ohio | 1.2 | 84,095 | 1,769 | 5.6 | 58.4 |
| 19 | North Royalton, Ohio | 3.3 | 64,338 | 1,692 | 5.5 | 58.6 |
| 20 | Stow, Ohio | 1.7 | 64,299 | 1,492 | 5.7 | 58.0 |
Methodology The overall score for each city was derived from the following measures: 1. Population change from 2009 to 2012 from the U.S. Census (2009 and 2012 U.S. Census Bureau's American Community Survey (ACS)). 2. Median household income from the U.S. Census (2012 ACS, half-weighted). 3. Monthly homeowner costs with mortgage payments from the U.S. Census (2012 ACS, half-weighted). 4. Unemployment rate from the Bureau of Labor Statistics (2013). 87 cities were included in this analysis.  Only cities with a population greater than 20,000 were included.